Welcome To Nourrir Bien!
Nourrir Bien is a gluten-free and wheat-free bakery and restaurant made to perfectly suit anyone's needs. This restaurant was first established in 1999 with a misson: to offer bakery, lunch, and dinner items for gluten and wheat-free customers at reasonable prices. All too many times our founder, Nathaniel Burke, left eateries disappointed. Why? None of them offered a variety of gluten/wheat-free meals. Who wants to order a simple salad everytime they go out to eat? Burke didn't. That's why he decided to open a restaurant where the gluten/wheat-free diner could eat a hearty, full meal and leave satisfied. Today, Nourrir Bien is the number one gluten/wheat free restaurant in the area.

The latest works of our masterful pastry chefs.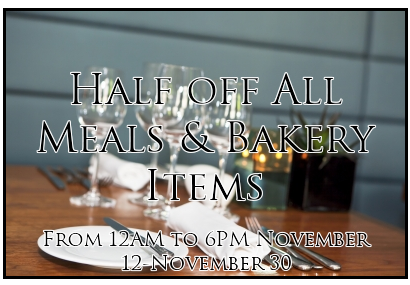 ---
Images courtesy of Apolonia and Serge Bertasius Photography at FreeDigitalPhots.net Copyright 2015